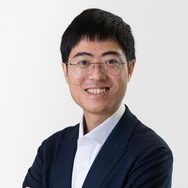 Dr. LAI Hei Ming
Assistant Professor (Clinical)
RESEARCH INTERESTS:
Chemical and molecular biology tools for studying neuropsychiatric diseases
Molecular and circuitry mechanisms of normal and pathological brain functioning
Biomarkers for neuropsychiatric diseases
Neuropsychopharmacology
AWARDS:
46th International EXhibitions of Inventions Geneva, Switzerland, Gold Medal Award
CURRENT PROJECTS:
Advanced human and animal brain tissue research methods
Biomarker discovery in psychiatric diseases
RESEARCH FACILITIES AND EQUIPMENT:
Thorlabs CMLS-F 4-channel Confocal Microscope
MesoSPIM Light Sheet Microscope (https://mesospim.org/setups/#)
Neuropixels 1.0 probes
Waters ACQUITY Arc Bio High-Performance Liquid Chromatography system
SELECTED PUBLICATIONS:
Lai HM, Tang Y, Lau ZYH, Campbell RAA, Yau JCN, Chan CCY, Chan DCW, Wong TY, Wong HKT, Yan LYC, Wu WKK, Wong SH, Kwok KW, Wing YK, Lam HHN, Ng HK, Mrsic-Flogel TD, Mok VCT, Chan JYK, Ko H.
Antibody stabilization for thermally accelerated deep immunostaining.
Nature Methods. 2022 Sept 1; 19:1137-1146. Journal IF: 47.990
Lai HM, Lu Z, Choi CK, Zhou W, Yau JCN, Tang BZ, Ko H.
Direct room temperature synthesis of α-CsPbI3 perovskite nanocrystals with high photoluminescence quantum yields: implications for lighting and photovoltaic applications.
ACS Applied Nano Materials. 2022 Apr 27;5(9):12366-112373. Journal IF: 6.14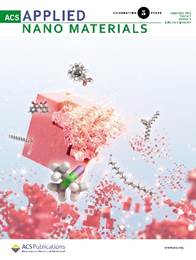 Lo HS, Hui K, Lai HM, Khan K, Kaur S, Huang J, Li Z, Chan A, Cheung H, Ng KC, Ho J, Chen YW, Ma B, Cheung P, Shin D, Wang K, Lee MH, Selisko B, Eydoux C, Guillemot JC, Canard B, Wu KP, Liang PH, Dikic I, Zuo Z, Chan FKL, Hui DSC, Mok VCT, Wong KB, Mok C, Ko H, Aik WS, Chan M, Ng WL.
Simeprevir potently suppresses SARS-CoV-2 replication and synergizes with remdesivir.
ACS Central Science. 2021 Apr 15;7(5):792-802. Journal IF: 18.728
Lee K, Lai HM, Soerensen M, Hui E, Cho W, Ma V, Ho J, Chang RCCC.
Optimized Tissue Clearing Minimizes Distortion and Destruction During Tissue Delipidation.
Neuropathology and Applied Neurobiology. 2020 Dec 2;47(3):441-453. Journal IF: 6.250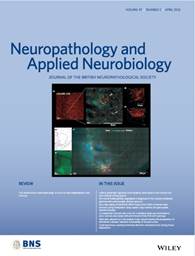 Lai HM, Liu AKLL, Ng HHM, Goldfinger MH, Chau TW, DeFelice J, Tilley BS, Wong WM, Wu W, Gentleman SM.
Next generation histology methods for three-dimensional imaging of fresh and archival human brain tissues.
Nature Communications. 2018 Mar 14;9(1):1066. Journal IF: 17.694
Lai HM, Ng WL, Gentleman SM, Wu W.
Chemicals Probes for Visualizing Intact Animal and Human Brain Tissue.
Cell Chemical Biology. 2017 Jun 22;24(6):659-672. Journal IF: 9.039
Liu AKLL, Lai HM, Chang RCCC, Gentleman SM.
Free-of-acrylamide SDS-based Tissue Clearing (FASTClear): A novel protocol of tissue clearing for three-dimensional visualisation of human brain tissues.
Neuropathology and Applied Neurobiology. 2017 Jun;43(4):346-351. Journal IF: 6.250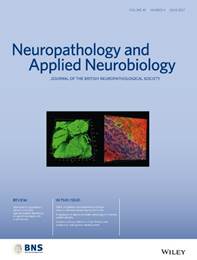 Lai HM, Liu AKLL, Ng WL, DeFelice J, Lee WS, Li H, Li W, Ng HHM, Chang RCCC, Lin B, Wu W, Gentleman SM.
Rationalisation and validation of an acrylamide-free procedure in three-dimensional histological imaging.
PLoS One. 2016 Jun 30;11(6):e0158628. Journal IF: 3.752