Molecular and Translational Neuroscience
Scientific and medical advancements are closely intertwined, psychiatry is no exception. The addition of neuroscience to the department is recent but well primed – guided by our strong track record in community and clinical psychiatry, neuroscience could broaden our scope in investigating psychiatric illness, it also brings novel perspectives in our understanding of clinical phenomena and paves the road to novel intervention and treatment. This completes our department's multi-pronged approach aiming at easing the sufferings of those who are mentally ill.
We have established a neuroscience laboratory as a platform for investigating normal and pathological brain functioning, diagnostics, and treatment. Intrinsically multidisciplinary, our neuroscientific studies would cover anatomical, functional, molecular, and theoretical aspects of neural circuitries that underlie clinical phenomena. Research in neural circuitries not only provides precise mechanistic explanations for brain functioning, but it will also lay the foundations essential for our goals in developing new diagnostics and therapeutics. Our laboratory also specializes in research methodology development, offering customized solutions for clinicians to extract as much information as possible from precious patient biological samples such as blood or tissues. This provides a unique advantage for our translational neuroscience-psychiatry research.
With a highly diverse but cooperative departmental structure, we hope our joined forces will steer one step further towards relieving the burdens of psychiatric illness.
Infrastructure and Output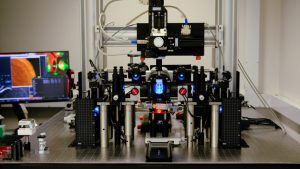 Our setup of state-of-the-art selective plane illumination microscopy (MesoSPIM v5) for rapid brain-wide mapping of neural circuitries.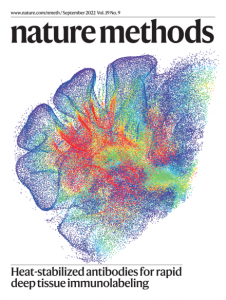 We develop and apply cutting edge technologies for a multipronged investigation of complex neuropsychiatric phenomena